New products developed by
Rinieri company

- the market leader for orchard and vineyard equipment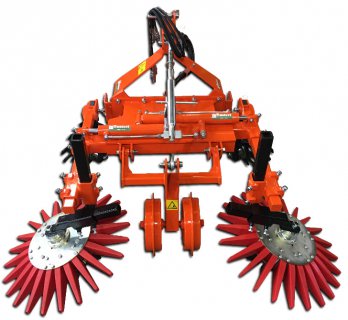 In 2018, Rinieri company has participated in more than 20 - exhibition venues where the following new mechanisms designated both for orchards and vineyards were introduced:
Bio Dynamic in-row device – a new weed control solution!
Multifunction frame with Bio - Disk and Bio - Star, working tools is designed for providing weed control without using herbicides.
---
Turbo - is a one-sided in and out group, designated for cutting weed roots even in rows with a minimum distance between plants at a speed of 5-6 km / h.
---
Twin Turbo - two-sided in and out group which accelerates soil processing owing to two working tools that allow to process 2 rows simultaneously in one pass.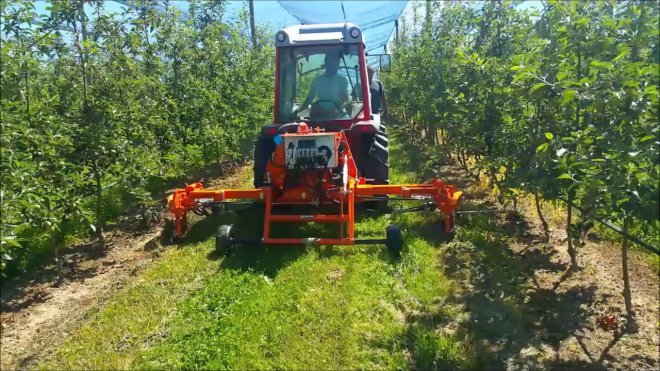 ---
CRV Vision - Double trimmer with U-shaped rotating knives
The modernized double blade cutting bars are very resistant and provide highly precise cut due to the double movement of the teeth, stainless steel cutting blades with rotating knives are characterized by long service life and easy operation.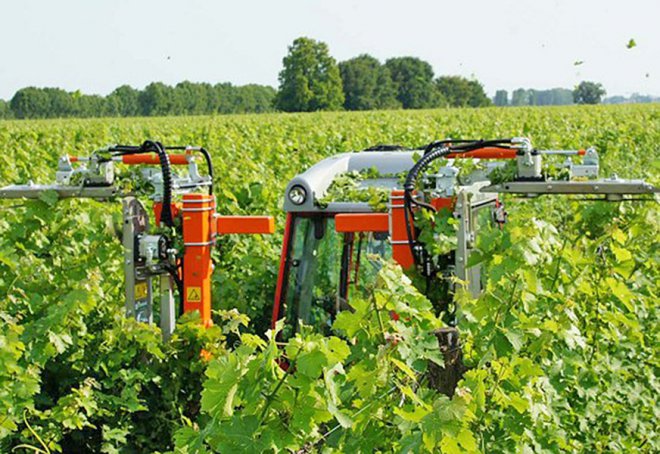 ---
Pruning machine for orchards CRF X will form a crown of any kind of trees.
Two cutting bars with disks can easily cope with branches up to 8 cm in diameter.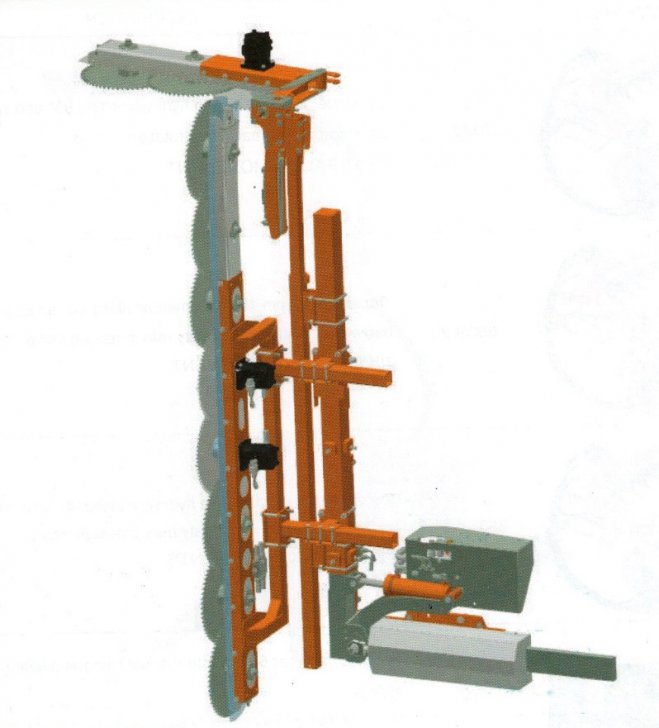 ---
Bush cutter BRP - X is designated both for front or telescopic loaders.
It is equipped with ⌀ 600 mm circular saw discs, capable of cutting branches Ø up to 15 sm. Very simple and easy in operation.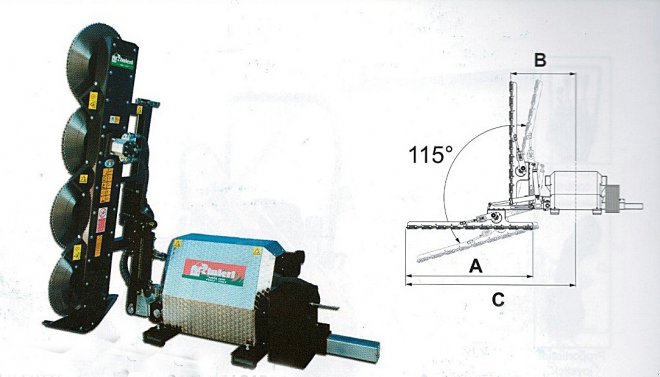 ---
Double side orchard pruning machine CRB 2 for skirting.
Sickle bars with "SCH" blades will easily remove lower branches Ø up to 4 sm.
---
In 2018, the alliance of two leading agricultural machinery manufacturers Rinieri Srl and Argnani & Monti took place. At the moment it is possible to find front loaders, bulldozers and snow blowers (producing by Argnani & Monti since 1965) in the current Rinieri range.
This step repeatedly reaffirms the leadership of Rinieri Srl in development of innovative technological solutions for agricultural sector.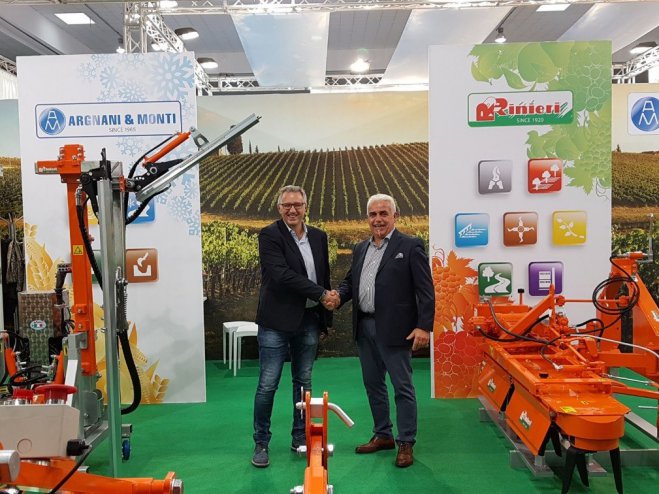 We do not cease to keep track of the new products that already await us in 2019!
Keep up with the trend!