Two-row vineyard sprayer of turbine type MaxiMarin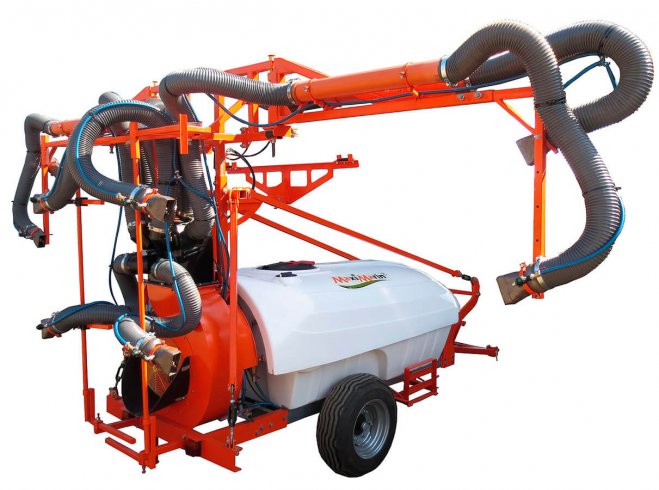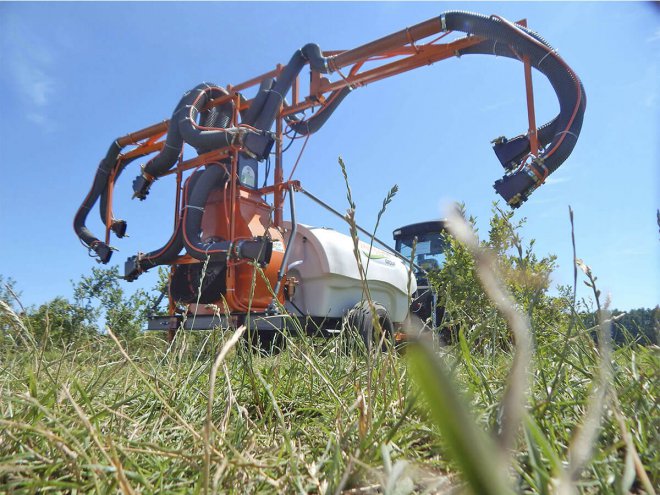 The two-row vineyard sprayer of turbine type MaxiMarin
The mechanism is used for processing vineyards, shrubberies of intensive orchards.
Advantages:
Simultaneous processing of 2 rows at once.

Fuel saving up to 40%.

.
Productivity is 50% higher.

Possibility of low volume spraying.

. It significantly (

(for 3-4 times)

) reduces water consumption and, accordingly, the number of refueling and moving.
Tank:
2000 l, corrosion resistant fiberglass with stem cutting bar, hydraulic jet mixer, lid with lock, filter, front and side level indicator, drain valve.
Pump:
Comet APS 145 - high pressure diaphragm pump, capacity 149 l/min, 0-50 bar.
Turbine:
550 мм aluminum turbine , Gearbox - 3780-4158 rpm., 27 000 cubic meters per hour. 8 * 2 nozzles
Frame:
Reinforced construction with a step plate, frame, tower and all metallic components are galvanized (not exposed to corrosion and oxidation), tires 10.0/75-15.3.
Towing device of hinged type
2-point hinged coupling, for copying ground contour
PTO shaft with freewheel
Regulator::
Mounted regulator produced by Comet company.