MaxiMarin-Pad sprayer/fertilizer computer

MaxiMarin-Pad sprayer/fertilizer computer
The main aim of the computer is to maintain the settled flow rate regardless of tractor PTO and sprayer speed. Installation a computer on a sprayer enables more accurate and efficient process of spraying.
Switching on and off the sprayer, as well as individual sections, is carried out using touch buttons. The agronomist will benefit from counting functions: sprayed area, amount of already sprayed liquid, working time, distance travelled.
The MaxiMarin-Pad computer reduces the "human factor" and requires minimum tasks from the tractor operator: switching on a device, choosing the flow rate and turning on for starting spraying process. MaxiMarin-Pad will inform that the level of liquid in tank is below a settled parameter.
Main technical capabilities of the system:

Automatic or manual control of flow rate
Turning on / off sprayer
Turning on / off sections
Counting statistics (distance travelled, sprayed area, amount of sprayed liquid)
Alarm of low liquid level in a tank
Simulation of operation in a static mode for sprayer washing and setting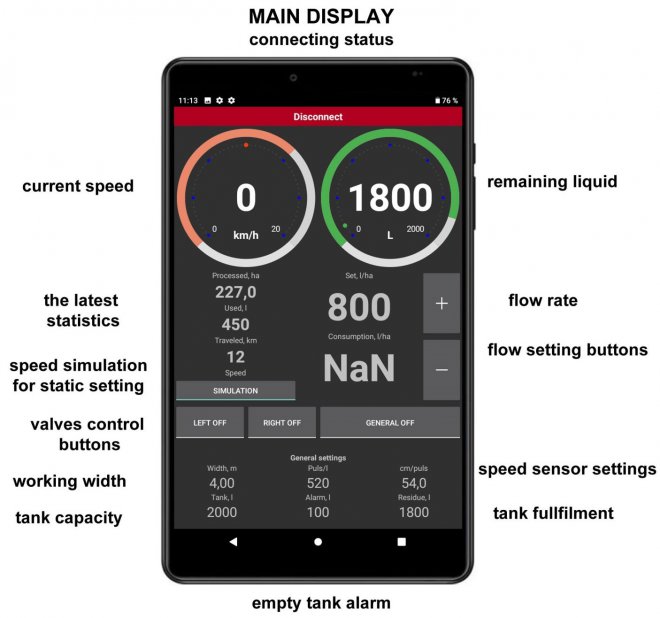 The main advantages:
1) Convenient, informative sensor display of any size
2) Intuitionally clear interface. All current information is displayed on a main screen.
3) Simple replacement (in case of a tablet breakage you just simply need exchange it for a new one or repair), it is enough to download the MaxiMarin App from our website and install on any Android device.
4) Minimum cables in a cabin
5) Constant update of software
6) Possibility of including your individual design into MaxiMarin App (brand name, logo etc.)
7) Adapted for section control units such as Arag, Braglia, Raven and many others.
8) Setting and calibration of a sprayer can be provided within the WI-FI working radius up to 40 meters in direct visibility
---
Standard set
Tablet 9'' (or other)
Control Box MaxiMarin with a power supply cable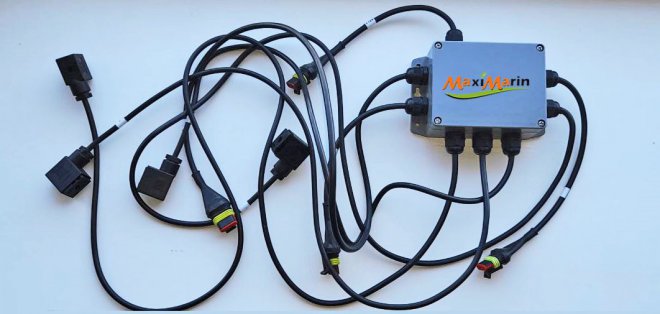 ---
Speed sensor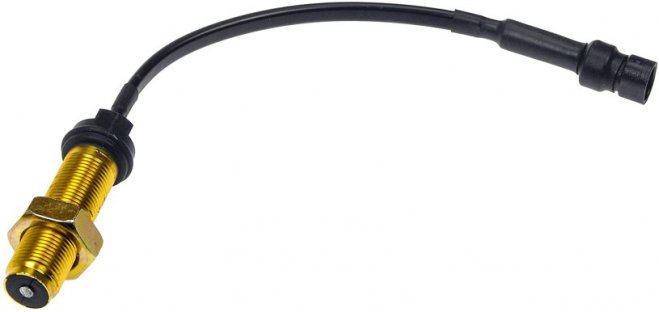 ---
2-section control unit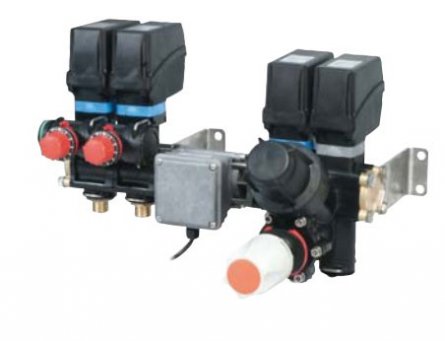 ---
We are ready for to develop for you a unique proposal for the control of different agricultural units (seeders, sprayers, spreaders etc.) according to your technical requirements of any complexity.
Options (according to your technical requirements)
GPS - speed sensor
Pressure sensor
Number of sections up to 7-9 pcs
Power hydraulics control (lifting, folding, bar tilting of a field sprayer)